Corporate profile・development
Fukushima Shoten Co., Ltd. is a wholesaler of and a trader shellfish established in 1960 in Aomori.
We are a unique company as we bid, process and sell SHIJIMI. We are the top dealer of SHIJIMI in Aomori which is famous for the clams.
KANSUKE, the pure extract of SHIJIMI in Aomori has been popular for 20 years in Japan.
Company outline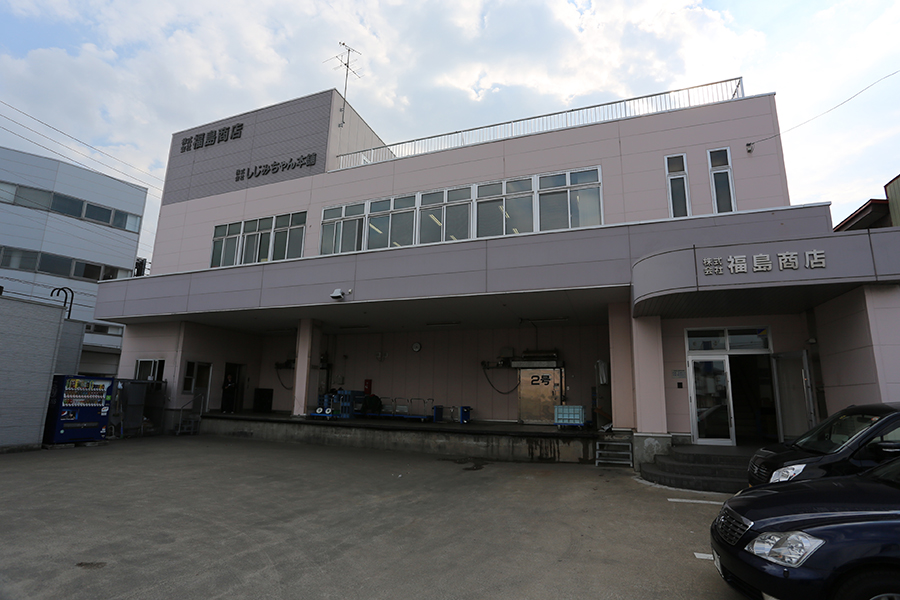 Company name
Fukushima Shoten Co., Ltd.
Head Office
Tonyamachi 1-2-13, Aomori city, Aomori prefecture
GoogleMaps:40.790704, 140.760420
Affiliates
Sijimichan Honpo Co., Ltd.
Hokuyu Foods Co., Ltd.
Company development
| | |
| --- | --- |
| 1960 | Founded to ship SHIJIMI from Lake Jusanko and Lake Ogawarako in Aomori |
| 1974 | Incorporated |
| 1995 | Started studying SHIJIMI and begin developing natural health food |
| 1997 | Completed the 100% powder production of SHIJIMI |
| 1998 | Started selling KANSUKE, the pure extract of SHIJIMI in Aomori |
| 2004 | Acquired the patent (Patent No. 3573676) in Japan; Method of processing SHIJIMI and producing the extract |
| 2006 | Acquired the patent (Patent No. 3848986) in Japan; Method of processing SHIJIMI |
| 2012 | Acquired the patent (Patent No. 5140814) in Japan; Method of producing items using the effect of protein stabilization by acorbine of SHIJIMI. |
| 2013 | Acquired the patent (Patent No. 5245053) in Japan; Method of synthesizing tripeptides to produce an enzyme solution. |
| 2015 | KANSUKE, the pure extract of SHIJIMI from Aomori was approved as a ` Tourist souvenir recommended by Aomori Prefecture ` by Aomori Prefecture Association of Product Promotion |
| 2016 | Acquired the patent (Patent No. 6003018) in Japan; Composition for liver protection, medicine compositions and compositions for protecting cells |
| 2018 | Opening of the English Website |